Twelve48 Labs is the brainchild of Patrick C. Cunningham to house various endeavors traversing a wide range of industries, disciplines, and output. No two projects are the same as they all involve unique solutions to opportunities. It would be easy to saturate past work with tags and the latest buzzwords but instead, every engagement is treated as a substantive whole with individual contexts and results.
There are two pervasive common elements:
1. Each project begins with a conversation – an initiation into the expertise, needs, objectives, and capabilities of participating parties. Ideas are generated at the speed of conversation and then developed into strategic execution with appropriate engagement teams.
2. Collaboration can be paramount – working with highly intelligent and very capable partners gives a tremendous sense of gratitude as Twelve48 Labs works with clients, Labmates, and others to facilitate unique approaches and results.
A Personal Bio as an Anonymously Addressed Love Letter: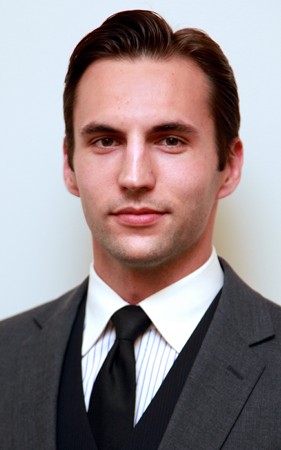 "Dear You,
Every time I try to write a biography, I end up using a lot of commas and droning on far too long. In short, I learn through conversation. Then I use my skills and resources to joyously empower others to do, and be, their best.
Below are a few things that have impacted what I do and who I am.
* President and Managing Director of the Chicago Life Sciences Consortium, an organization committed to building industry and growing community in Healthcare and the Life Sciences. Work with CLSC included, among other duties, consultation and ideation for helping organizations evolve technical infrastructure and human capital along with intellectual expertise (toxicology, IT, adverse event management, etc.) into new business models and areas for development.
* Archeworks Research Fellow exploring human-machine interface for stroke survivors and persons with cognitive disabilities through research and a workshop at the intersection of healthcare, entrepreneurship, and design.
* Business development at Design Cloud, where I shepherded branding, process design, and strategic consultation for various healthcare, health I.T., and other corporate entities.
* Developed the first ever BioArt studio class at the School of the Art Institute of Chicago to teach students the basics of genetic manipulation and biotechnology within an arts framework.
* Sensor Dude (aka "Technical Consultant") for Landon Bone Baker's AirLab program to create micro-controller air quality sensors to test health propensity of LEED vs. non-LEED certified buildings as well as teach high school students the basics of electrical engineering, working with analog/digital sensors, and data visualization among other technical elements. As part of the ShadeLab and AirLab programs, efforts were undertaken in the context of guiding students towards better understanding their relationship to environmental factors and empowering active mindsets for improvement.
* Producer and accounts manager with geek boutique Binary Artists handling a range of multimedia projects.
* Archeworks facilitator working with the City of Chicago's Department of Cultural Affairs and Special Events on pre-planning for the Cermak Creative Industries District.
* Art curation and event development with various art galleries and cultural organizations around Chicago and the Mid-West.
I am perpetually learning from every person I meet and each new endeavor I undertake. With the right kind of eyes, all encounters are opportunities. I remain in constant awe and wonder at human ingenuity, what we can achieve together is truly astonishing.
Love,
Patrick"